A pleasant dining experience at the Marra Restaurant
The concept of cuisine according to the Marra Restaurant
An enchanting setting, the perfect environment for enjoying quality cuisine! All organized and managed by a team of professionals, to guarantee attentive service to every need.
In the splendid outdoor terrace of the Marra Restaurant, guests can embark on a pleasant culinary experience accompanied by the best Sardinian wines and surrounded by a fantastic landscape, in the background of which the magnificent Gulf of Olbia stands out.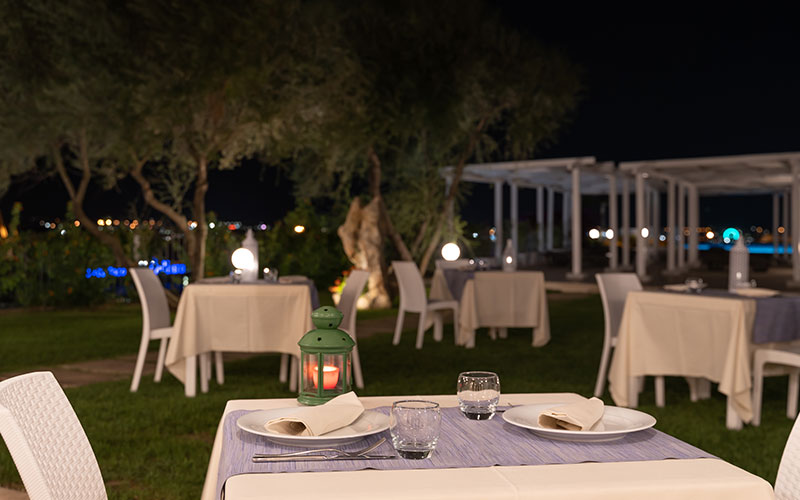 The Marra Restaurant in Olbia is intimately connected to the territory and uses local ingredients. The gourmet recipes incorporate both the flavors and tastes of the island tradition with a mixture of international flavors. The cellar includes a great variety of labels, including bubbles, whites and reds. A journey of the senses to discover culture, scents and unique sensations.
For private events, the Marra Restaurant of the dP Hotel can be reserved for exclusive use. In the huge space of the Marra Restaurant, with the enchanting terrace, garden and pool area, our Chef will create real moments of delight for the palate, in an atmosphere of absolute relaxation and an experience that you will hardly forget
With its incomparable panoramic views towards the Gulf of Olbia, the Marra Restaurant is one of the most fascinating locations in the city: in an intimate and romantic atmosphere, it manages to combine a balanced sense of taste with the pleasure of a unique view, enveloped in a multisensory experience. This uniqueness makes the Marra Restaurant a privileged place for business meetings or, why not, for a romantic dinner with your sweetheart, as well as a prestigious food and wine destination!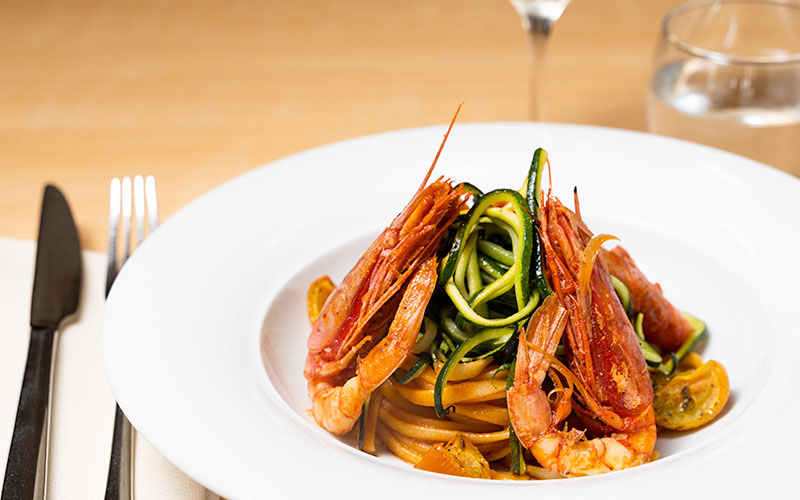 The Marra Restaurant stretches out towards nature on a luxuriant hill, a different perspective on the city of Olbia. It's the ideal location to enhance the creativity of Chef Claudio Demurtas and his brigade: the highest level of ingredients after careful research of the most excellent aspects of the territory, and techniques refined over many years of experience, are the essence of cuisine of the Marra Restaurant.
An experience to remember, a unique location, a must for every visit to Olbia!
The elements that underlie the dishes of Chef Claudio, are reinterpreted in the light of a local, Mediterranean but also international cuisine, thus becoming the right opportunity for very special experiments, between past, present and future of the kitchen, which will accompany you to the rediscovery of ancient flavors with a modern taste.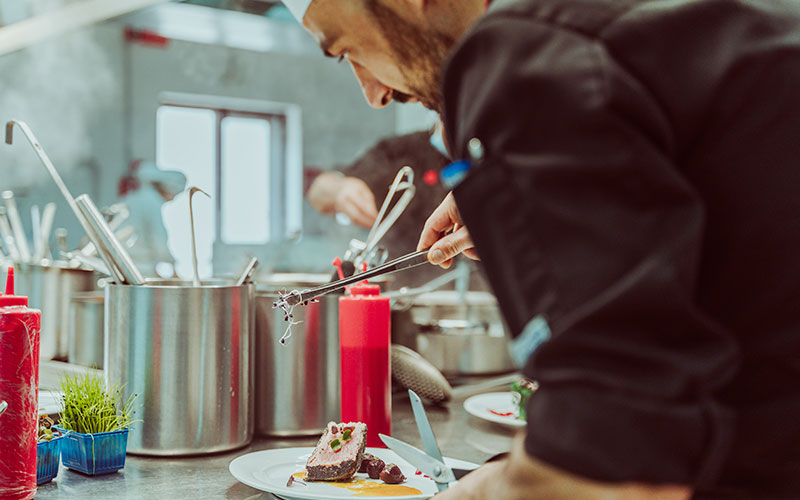 Seeing is believing! Call us at +39 0789 17 33 030 for reservations and any queries.